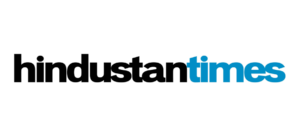 The (new) business of marriage
At the South Extension (Delhi) offices of A to Z Matchmaking Management, it is an unusually busy day. Threeweddings that the company has brokered are taking place today and as part of their service agreement, they have to be present. A pair of parents who have arrived on the morning train from Lucknow wait their turn to register their daughter, while another anxious pair are scouring resumes on the "marriage database" of the firm. Gopal Suri, the founder and man in charge of the most popular marriage brokerage company in up-scale South Delhi, ushers me into his private office, which he reserves for his "super-elite" customers. He offers me many savouries, and places his three cellphones on the table, one for each of his customer brackets, he explains to me. Mr. Suri has been in the marriage brokerage business since 1992. Previously the owner of a small hotel in Karol Bagh, New Delhi, he got into the marriage business by "fixing up" (arranging the marriage in marriage broker lingo) a few of his guests. He realised how lucrative the business was and began his career as a professional matchmaker. In the midst of our conversation he picks up the telephone – it is a distraught mother on the line complaining that a prospective groom's family has not returned her phone call for three days now. Mr.Suri apologises to me saying that this is one of his elite clients and he must attend to them. He hands me an envelope with his rates and says he will give me a discount if I register with him.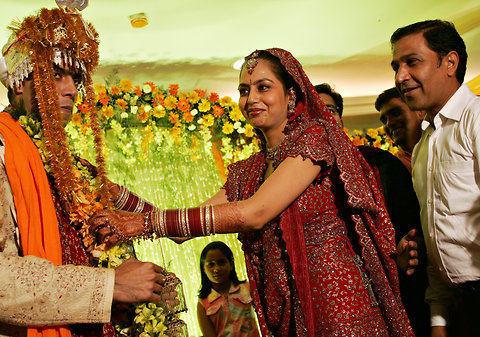 In New Delhi, Women Marry Up and Men Are Left Behind
There's an unexpected problem in New Delhi's high-end marriage market, according to Gopal Suri, who has been a marriage broker for two decades. There are too few "quality" men, he said in a recent interview, as a growing pool of young women with unprecedented levels of education are seeking and making matches with educated men from higher socioeconomic groups. The repercussions from India's skewed sex ratios are being felt at all economic levels, including Delhi's wealthiest families. For every 1,000 men in urban India, there are only 926 women, according to India's census. In Delhi's urban area, that figure for women drops even lower, to 867. Poor migrant laborers, who travel to the city for work, account for some of the gender disparity, but there is still a large pool of single middle-class men in Delhi. The well-educated women's upward mobility has a cascading effect, he said. The less-educated men from wealthy, but not incredibly rich, families get left behind. (Mr. Suri's business in south Delhi, A to Z Matchmaking, caters to households with an annual income of 5 million rupees ($90,000) to more than 50 million rupees ($900,000). There are plenty of young men in Delhi with money, he said, but their education levels fall short compared with other women in their class bracket. Educated women in general can afford to be choosy because they are the minority in the marriage market. "Literacy-wise, there aren't many boys," said Mr. Suri. These empowered women are increasingly discerning when it comes to marriage. In this age of tell-all social networks and social media, it's not too difficult to research prospective mates, Mr. Suri said. "Some men are into gay activities, some are into drugs or drink too much," he said. "Then the market finds out and so his reputation goes down. This is the age of Facebook." For men who are in the lowest tiers of society, "there is frustration," he said, as they have limited prospects for marriage or jobs. "He's not going to get anything or anyone," he said. The male frustration, as Mr. Suri dubbed it, arises because the men can't accept that women in their socioeconomic class are moving swiftly ahead of them. Sometimes these men lash out, and women bear the brunt of it, Mr. Suri said, alluding to the recent attention to violence against women in India's capital. These men wind up "on the roads and frustrated, and try to do something, somehow," he said. "When he drinks, it is like icing on the cake." Mr. Suri brokers about 200 marriages a year. In 2008 and 2009, Mr. Suri said, he saw a huge spike in weddings when young, educated men who had left India for opportunities abroad returned to the motherland, further diminishing the prospects for the men in Delhi. Demographics aside, the primary factors for determining compatibility in India's marriage market are economics and education, he said. Other factors do come into play, he said: "Are they cultured? Intellectually compatible? Personally compatible?" But, he said, "ultimately, people pay most attention to finances, in this day and age especially. Money is the floating god." Still, highly educated women don't necessarily get the perfect mates, Mr. Suri said, and most women have to compromise "on one thing or the other." "If she does get married, it's usually out of compulsion," he said. "This is why divorce has gone up." And when women are more educated then their partners, "it just doesn't match," Mr. Suri said. "The boy gets an inferiority complex, and the girl starts thinking, 'Where can I take him?' " The "marrying up" trend isn't seen among very wealthy women, he said, since the pool of very rich eligible men has shrunk. "The girls have become 35 or 40 and can't get married," Mr. Suri said. "First they were choosy," he said, and now they are too old.